GIMP or GNU Image Manipulation Program is a powerful, free open-source software, commonly referred to as one of the best alternatives to Photoshop. It is available for all operating systems, also, it is easy to download and install on your computer.
Before downloading we invite you to visit the official Gimp website at gimp.org, where you can check out the latest version, and find more information on Gimp.
If you haven't already installed Gimp, we'll walk you through this simple process with a step-by-step tutorial.
Step 1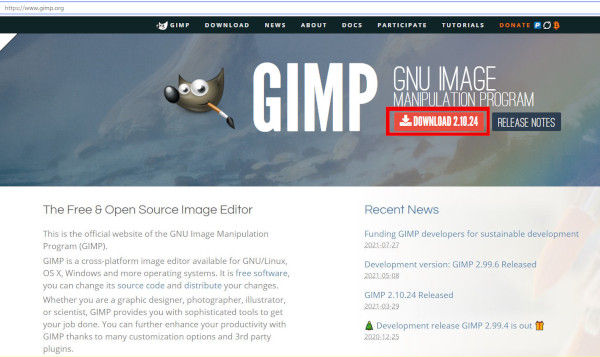 Go to the official website at gimp.org and download the latest version of Gimp. At the time of this tutorial the latest version was GIMP 2.10.24, however if there is a later version, you can still follow this tutorial to download and install it.
Click on the download link in the large orange box, to open the download page.
Step 2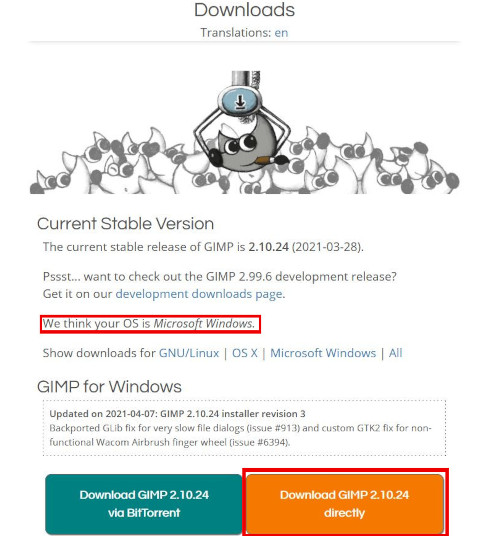 Here you you will find the current stable version for your operating system. Note the site detects your operating system, in my case it's Windows.
There are two options available for downloading, you can choose to download the GIMP installer via Bit Torrent or directly.
In this tutorial we'll download directly, so just click on the link in the orange box.
Step 3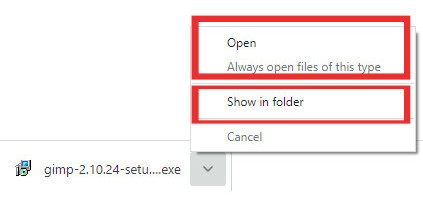 Once the downloading process has finished you can open the .exe file installer from your browser or find the .exe file in your Downloads folder and run it.
Step 4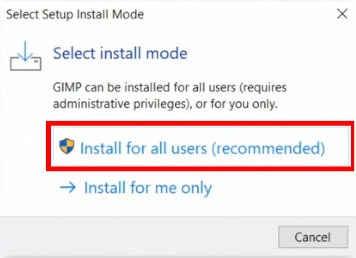 Next, you can choose to install GIMP for users on the computer or just for your own account.
We'll choose the recommended and install for all users on this computer. (This requires administrative privileges)
Step 5
Next the User Account Control dialog appears, asking if you want to allow the app to make changes to your device. (The administrative privileges we commented in the last step)
Step 6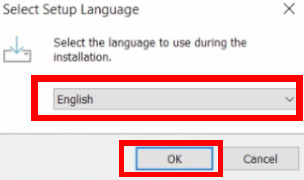 Next select your installation language
We selected English
Hit OK
Step 7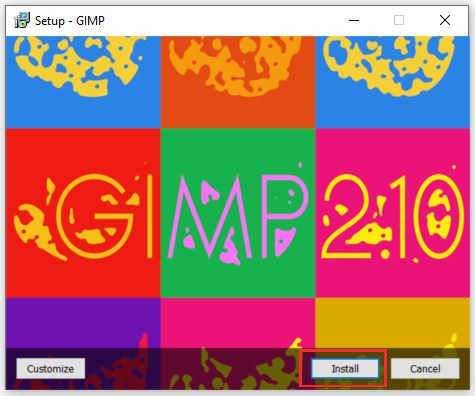 Next GIMP's installation splash screen appears and now you have two options, you can choose to Customize or Install.
If you select Customize you can look through the GNU General Public License (GPL), select your own settings, and you can select what components you want to include.
Or select Install
We'll select Install Gimp
Step 8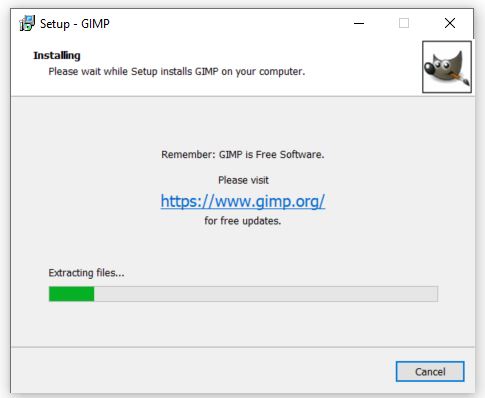 Now the installation should start. This process can take a few minutes.
Wrap Up
We'll wrap up here.
Now you are ready to open Gimp and start having fun with this amazing, powerful, free software.
We invite you to check out a couple of videos from our Gimp For Beginners series, to help you get familiarized with Gimp.
1.
New to Gimp, can't figure out where everything is, well here's your answer. In this video, we'll give you an in-depth tour around the Gimp interface, we will show you how to change themes, set up single or a multi-column layout and much more.
2.
The next video is a very popular video. Here you'll find all you need to know to get started with Gimp in 8 minutes. Such as, different ways to start a knew project, open images, and how to save or export images in Gimp. (We highly recommend this indepth video to all beginner users)
If you want to carry on learning more about Gimp, then watch the next video in this beginners series.
ENJOY!